We are an Immigration and Criminal Law Firm
Located in Vancouver's historic Gastown neighbourhood
Edelmann & Co. is a progressive law firm that practices immigration, refugee, citizenship, and criminal law. Our specialization is the intersection between these areas. While we prepare both simple and complex applications, our passion is litigation. We represent clients in all levels of immigration and criminal courts.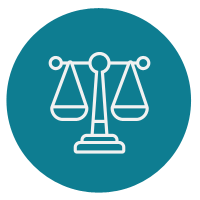 Admissibility Matters & Court Challenges
We assist individuals who are facing allegations of wrongdoing under immigration laws, including inadmissibility and/or the threat of removal. We help to challenge refused and delayed immigration applications, and to argue for release from immigration detention.
admin
2021-11-30T16:35:11-08:00
admin
2022-09-12T15:00:01-08:00
admin
2022-09-02T15:13:08-08:00
admin
2021-02-11T16:13:27-08:00
admin
2021-02-11T16:14:09-08:00
"They helped through every step in my application process with high standards of communication and professionalism."
Fadel S.
Google Review
"Words can not describe how thankful I am to this wonderful firm for helping me during my journey and the many problems I had in my immigration application cause by a former immigration firm.
Wonderful people and professional staff."
Omar O.
Google Review
News, Updates, & Blog Posts