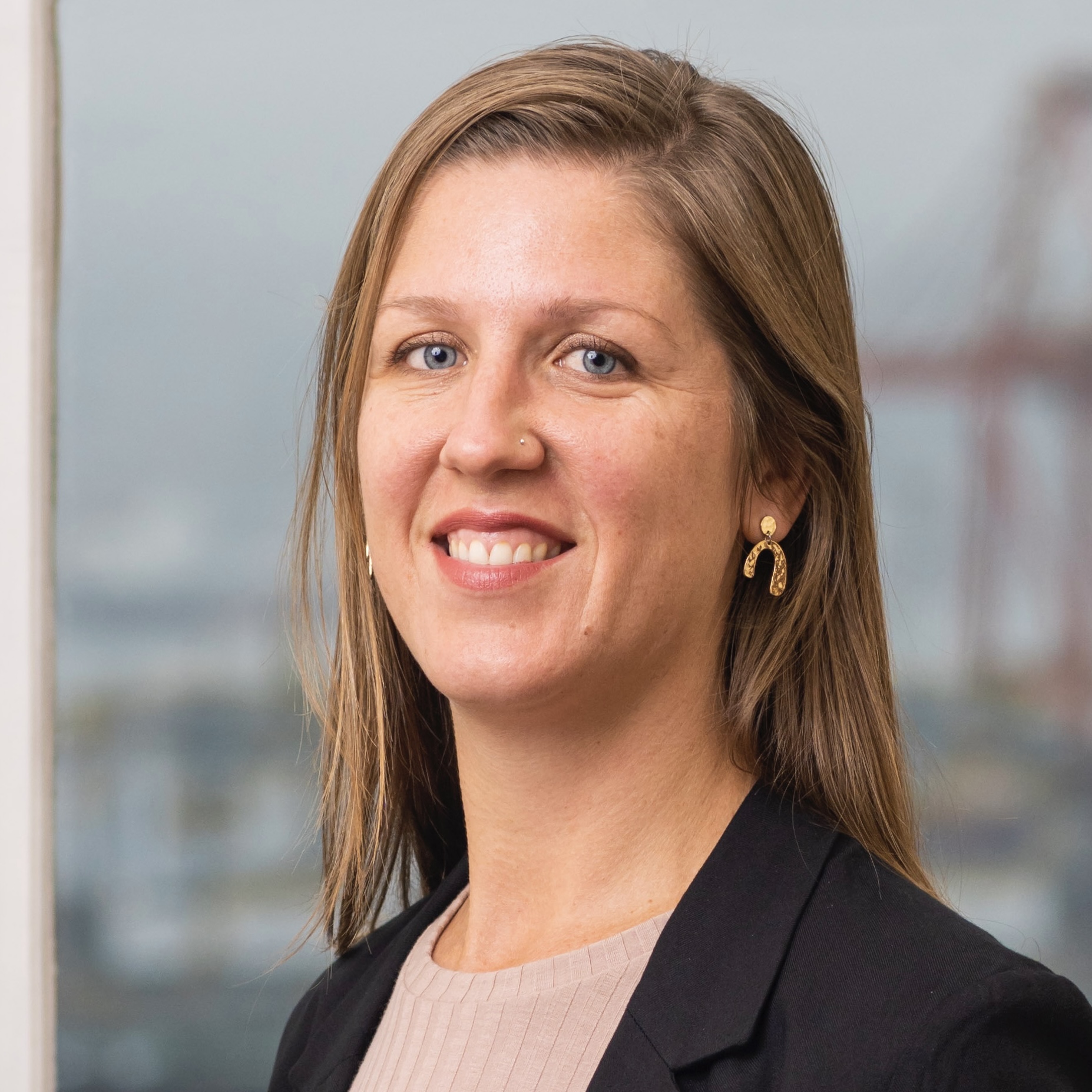 Molly Joeck (pronouns: she/her) joined Edelmann and Co. in 2017 and currently practices in all areas of immigration and refugee law. She has particular expertise assisting individuals who are facing immigration consequences as a result of criminal convictions. She also assists clients seeking to appeal a conviction or sentence, where there is an immigration law nexus.
Molly is from Vancouver, and graduated with a dual common law/civil law degree from McGill University in 2012 before going on to article with the Federal Court of Canada. She was called to the bar of the Law Society of Upper Canada in 2014, and the bar of the Law Society of British Columbia in 2017.
Subsequent to her articles, she practiced immigration and refugee law with a leading law firm in Toronto, Canada, where she assisted hundreds of new arrivals to Canada from all over the world with their refugee and immigration matters.
She represents refugee claimants at all stages of their claims, including appeals, judicial reviews, and cessation/vacation proceedings, as well as pre-removal risk assessments and humanitarian and compassionate applications. She also assists individuals with their immigration and citizenship matters, including permanent resident applications, spousal/parental sponsorships, visitor visas, work permit applications and citizenship applications.
Currently, Molly's practice focuses on the confluence of immigration and criminal law, including but not limited to criminal inadmissibility, danger opinions, exclusion, applications for rehabilitation and pardons. She is also experienced in immigration detention matters, including detention reviews and related litigation.
She has also represented individuals for purposes of applications under the International Transfer of Offenders Act and parole for deportation, as well as applications for review of seizures pursuant to the Customs Act or the Proceeds of Crime (Money Laundering) and Terrorist Financing Act.
Molly regularly appears before all divisions of the Immigration and Refugee Board and has argued multiple applications for judicial review and stays of removal before the Federal Court of Canada. She has also appeared before the Supreme Court of Canada and the B.C. Court of Appeal.
Molly is fluent in French.
evidence — credibility — reasonableness — maker — refugee
children — indicate long-term adverse effects — evidence — information to indicate long-term adverse — insufficient information to indicate long-term
imam — alternative to detention — release — supervising parole officer — review
ethnicity — favourable — evidence — redetermined on the merits — refugee
merits by a different decision-maker — child — poverty — illiteracy — women
refugee — differently constituted panel for re-determination — demonstrations — authorities — application for judicial review
post-hearing evidence — credible — birth certificate — breach of procedural fairness — application for judicial review
common-law spouse — children — peril — fragility — decision-maker
detention — danger to the public — programming — application for judicial review — relapse prevention
returnees — conscientious objection — objection to military service — failed asylum seeker — human rights abuses
birth certificate — identity card — finds — fraudulent — evidence
original birth certificate — identity — card — documents — birth certificate in the language
colectivos — extrajudicial killings — political — government — protesters
claimant — birth certificate — national identity card — panel — passport
elder female claimant — well-founded fear of persecution — settlers — panel notes that the elder — refugee
narrative — panel finds — principal claimant stated — draws a negative inference — claimants
identity card — authenticity of the birth certificate — refugee — genuine — evidence
Ph.D. student, University of British Columbia

LL.M., University of British Columbia

B.C.L/LL.B., McGill University

B.A. with honours, magna cum laude, Boston University
Detention practices, criminalization of migrants and border control in Canada, University of Toronto, May 2019 –

"The Legal Foundations of Detention"

Canadian Association of Refugee Lawyers annual conference, April 5, 2019 –

"Ethical Issues to Ponder"

Canadian Association of Refugee Lawyers UBC chapter, November 6, 2018, "

Canada v Chhina and the right to habeas corpus"

Challenging Migration Detention: Human Rights Advocacy and Mental Health, McGill University, June 19-21, 2018 –

"Use of detention as a tool of deterrence and coercion"

Refugee Lawyers Group meeting, June 2018 –

 "1F(b) Exclusion in
Canadian Law"
Social Justice Law Conference 2018: The Role of the Legal Community in Supporting Social Movements, March 3, 2018 – "Justice in Migration: Law, lawyers and movement support for immigrants and refugees"
University of British Columbia, Law Bootcamp program, presenter

University of British Columbia, UBC Migration Cluster steering committee member
Legal Affairs Committee Member, Canadian Council for Refugees
Immigration and Refugee Board Detention Advisory Committee Member
Legal Services Society, Duty counsel, 2017-present
Member, Detention Working Group of Canadian Association of Refugee Lawyers
Law Society of British Columbia, Authorized Practicing Member

Canadian Bar Association, Executive Member and co-chair of Refugee Law Working Group 

Canadian Association of Refugee Lawyers, 2014-Present