By Molly Joeck
A version of this blog post was originally posted here.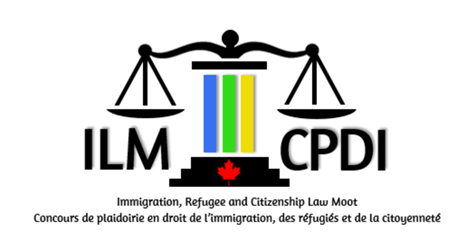 Edelmann & Co is honoured to have supported the University of British Columbia Peter A. Allard School of Law's participation in the inaugural bilingual Immigration, Refugee, and Citizenship Law Moot on March 11 and 12, 2021.  It constituted Canada's first ever moot on immigration, refugee, and citizenship law.
The purpose of the Moot was to provide a unique opportunity for law students, judges, organizing committee members, decision-makers, academics, and practitioners from the public and private sectors to meet and debate problems of current importance in the fields of immigration, refugee, and citizenship law.
The moot problem this year was an appeal of a judicial review of an immigration law issue. Mooters tackled the complex topic of inadmissibility on the grounds of membership in an organization found to have engaged in subversion by force of a government. They argued in two preliminary rounds on the first day. The semi-finals and the final round were held on the second day. The moot judges consisted of Federal Court judges and experienced lawyers from the Department of Justice, non-profit organizations, and private practice.
The UBC team was comprised of students Paul Van Benthem (2L) and Karen Jantzen (3L) as the appellants, and Yan Wang (3L) and Simran Hothi (2L) as the respondents. Molly Joeck was the Allard team coach and supported the students in drafting their award-winning factums, as well as in honing their oral advocacy skills. Erin Roth, Erica Olmstead, and Randall Cohn all presided over practice sessions, providing the students with valuable feedback on their oral advocacy in the lead-up to the moot.
The UBC team did exceedingly well, winning the awards for Top Law School and Best Factums. Wang and Hothi were the competition's top respondent team, making it to the final round. The final public round of the moot is available online at https://www.youtube.com/watch?v=A3lrhs7ZAnM&t=196s. Simran Hothi placed second for Best Oralist.
Edelmann & Co congratulates the UBC team on their success, and hopes to continue to support this important moot in future years!
Molly Joeck has been practicing immigration and refugee law since 2014. In addition to her law practice, she is currently completing a PhD focused on immigration detention under the supervision of Professor Catherine Dauvergne at the Law Faculty of the University of British Columbia.