If you are an American eyeing a move north as a line of flight from political chaos in the United States, you are not alone.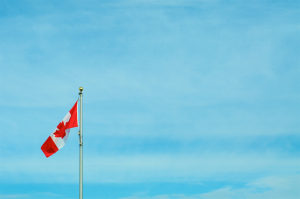 I have recently been fielding a lot of inquiries  from  friends, family, and potential clients who are weighing their Canadian options.  Some of these inquiries are furtive and half-jokey, but more and more often they are clear-eyed and dead serious. The impulse is rooted in serious concerns, and the inquiries deserve a serious response. So here are a few thoughts and helpful links from a U.S. citizen who is also a Canadian immigration lawyer:
Normally, most Americans (passport holders without a criminal record) would benefit from easy mobility over the border and a default 6-month visitor permit just by showing your passport at a point of entry. That doesn't allow you to work or study, but six months is long enough to get oriented and make a plan. In non-Covid times, I get regular calls from US-citizen visitors who want to become workers so they can stay. Even then it's not as easy people want it to be, but visitor permits can be extended and — with a job offer and some determination — there is usually a way to make it happen. Due to Covid-related border closures, that is no longer true, and it is unlikely to be true again anytime soon. The current policies block entry to Canada from the United States for "optional or discretionary" purposes. So unless you are reuniting with immediate family or transiting to Alaska, you will most likely not be allowed in  — and if you are you will be subject to an enforceable 14-day quarantine period.
You probably won't be able to make a refugee claim against the United States.
According to available data, Canada has accepted 17 out of 1,934 (.088%) refugee claims against the United States during the Trump era.
Canada takes its commitments as a signatory to the UN Convention and Protocol on Refugees and the Convention Against Torture more seriously than most countries, and it has integrated those commitments into the domestic statutory framework that guides the way it evaluates refugee claims. To be granted refugee protection under international and Canadian law, a person must demonstrate that they cannot rely on the protection of the government of their country of origin. Despite Justin Trudeau's awkward pauses and general skepticism about US democracy among the Canadian public, Canada is playing the long game regarding its diplomatic relations with the United States, and administrative decision-makers sitting on the Immigration and Refugee Board are not about to start regularly finding that the US cannot protect (or is directly persecuting) its own citizens.
That all might change if things get really bad, as  Canada's Federal Court signaled with its July 2020 decision that the so-called 'Safe Third Country Agreement' between the United States and Canada is unconstitutional in light of punitive US policies towards people (non-citizens) seeking asylum there. The decision (which has now been stayed pending an appeal by the Canadian government), however, won't have any impact on how refugee claims by US citizens are evaluated.
Canada still wants (certain) immigrants.
The above points notwithstanding, Canada's economy depends on a steady flow of immigrant workers, and the government has recently affirmed its commitment to ambitious immigration goals for the next several years. Those numbers will be hard to meet if covid-related restrictions persist into 2021, and when/if those restrictions are eased or lifted,  there will be ground to make up. I have already heard anecdotal accounts from  colleagues that  humanitarian applications for permanent residence by people already living in Canada — applications that normally take years to process with modest success rates — have  have been coming back positive within a matter of months. Applications from outside of Canada are currently more complicated, in part because even people who have been invited to come to Canada as permanent residents aren't allowed to enter the country unless they are otherwise exempt from the covid travel restrictions. Nonetheless, it's probably a good time to get an application in process.
The front door process to apply for permanent residence in Canada is called Express Entry, and it's exactly the kind of gross points-based gatekeeping program that Trump has advocated for in the US. It rewards youth, skilled work experience, fluency in English and/or French, post-secondary education, and existing connections to Canada. Applicants submit a preliminary application and are scored based on the answers they give to a survey, and then entered into a pool from which an occasional (approximately monthly) draw skims the highest scorers, who are then offered invitations to apply for permanent residence. Lots of Americans — particularly those from the professional managerial classes — will have considerable advantages over other applicants, but it's still not easy to qualify if you're over 35, don't speak French, and haven't ever studied or worked in Canada before.  If you want to get a snapshot of where you might land in the draw, you can simulate your application through the Comprehensive Ranking System Tool, and compare your score to the results from the most recent draws. Yes, even native English (or French) speakers have to take the language tests to get points, so it might be worthwhile to run a few permutations on the CRS Tool to cover a range of possible test results.
If you decide that you are unlikely to qualify through the Express Entry skilled worker program, the best single way to improve your chances is to come spend some time in Canada as a temporary foreign worker so you can qualify through the Canadian Experience Class. Most Canadian employers, however, are required to make a good-faith effort to hire a Canadian before offering a job to a foreign applicant, and the labor market impact assessment they are required to complete before applying for an exemption can be onerous and expensive.  If you've been thinking about going back to school and you can afford to pay non-resident tuition (generally comparable or less than the cost to study in the US), a popular path is to start out with a study permit (which entitles an accompanying spouse to an open work permit in most cases) and then qualify for a post graduate work permit, which is explicitly designed to give international students a chance to qualify for the Canadian Experience Class. It also looks like the government is bowing to pressure from cash-strapped universities to exempt many international students from covid travel restrictions.
Each province also offers additional, more narrow pathways for immigrants who can work or invest in particular sectors.
Your DUI might make you inadmissible to Canada. 
Although enforcement at points of entry from the United States has always been inconsistent, Canada's Immigration and Refugee Protection Act  sets out relatively strict restrictions on admissibility for foreign nationals who (among other things) have committed crimes. Many Americans have been surprised to discover, for instance, that a single DUI conviction in the United States is often enough to make them inadmissible to Canada and not eligible for rehabilitation until five years after the completion of the sentence (including probation).There are often ways to overcome these restrictions, including litigating the equivalency between US and Canadian criminal statutes and applying for humanitarian or compassionate exemptions. Those arguments, however, are far more likely to succeed if they are prepared in advance and submitted to an administrative decision-maker than if you try them out for the first time on a Canadian Border Services Agency officer conducting a secondary inspection at a port of entry.
If you do find yourself in a secondary interview, or facing down a 'criminal background' question on an application form, just make sure to answer honestly. While there are ways around criminal inadmissibility, inadmissibility for misrepresentation is generally much harder to fix.
If you're serious about it, you can probably find a way. 
Canada is full of immigrants from all over the world, including many from the United States. A lot of them came here a generation ago to escape the draft or to distance themselves from U.S imperialism, militarism and racism, and that history has helped shape the way that many Americans think about Canada. The days of casual border-crossing and post-facto normalization are long past, though, and many Canadians bristle when they hear anxious Americans talk about relocating to Canada as though it were an entitlement. The truth is that you do have many advantages over potential Canadians from most parts of the world — but you are still subject to a confusing, expensive, and drawn-out immigration process that should be approached carefully and deliberately if you don't want to be excluded.