By Erin C. Roth
On November 30th, the CBSA announced that they would begin enforcing removal orders and deporting individuals from Canada. After eight months without removals, the change in direction by the Department is both curious and problematic.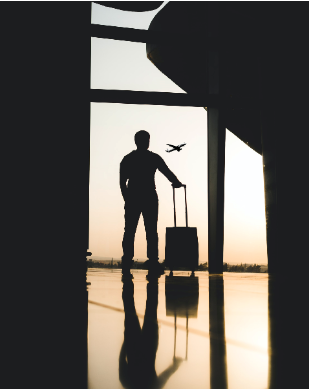 Photo by yousef alfuhigi on Unsplash
When pandemic lockdowns commenced in March 2020, CBSA stopped removals from Canada. Foreign nationals with removal orders could voluntarily depart Canada, if able to find flights to do so, but the CBSA would not be enforcing removal orders through deportations (aside from limited number of individuals considered to be security issues for Canada. In explaining the rational for stopping removals to the Parliamentary Standing Committee, the CBSA explained:
To respond to health concerns associated with removing individuals to foreign countries, as well as, the health of our own officers, new border restrictions came into force on March 21, 2020 amid the COVID-19 pandemic.
In addition, I would note that the availability of international flights is diminishing.
The primary objective identified by the CBSA in March 2020 was health and safety. Turning then to the rationale for resuming removals, the CBSA advised that: "This decision was made taking into account the various global factors with respect to COVID-19, such as a gradual reopening of countries, the emergence of viable vaccination options, and coordinated strategies amongst countries and air transport companies to mitigate possible transmission."
What happened to the health and safety objective? Arguably, the consequences of this pandemic are just as serious now in early December as they were in March. Hospital beds are full, dozens of people are dying from COVID-19 each day in Canada, and we do not yet have a vaccine approved. It is unclear how the approval of a vaccine in the future, a vaccine that would not initially be available to the public, impact the ability to start removals today. The health and safety of the CBSA officers and persons facing removals are equally at risk today as when lockdowns commenced.
What has changed? It is true that there are more international flights. But, more importantly, CBSA has an obligation to removal individuals with removal orders from Canada and has a soft target for the numbers of persons removed from Canada each year. In the last few years, approximately 10,000 people have been removed (including voluntary) from Canada each year. By March 2020, the CBSA had already removed nearly 11,000 individuals from Canada in the 2019-2020 fiscal year. The target was met. The 2020-2021 fiscal year commenced under COVID-19 restrictions, with the CBSA reporting only some 2,500 removals by July, and so the CBSA is a long way off from meeting projected removal levels.
What does this mean? With a mandate to enforce removals, CBSA immediately started initiating removal procedures across Canada this week. There is a backlog of individuals facing removal. Some of these individuals are 'removal ready' and others still have procedural safeguards such as the Pre-Removal Risk Assessment (PRRA) to be served and processed. It can be expected that there will be a prioritization of cases, with those that have been found to be inadmissible to Canada for security reasons or criminality being processed first, followed by refused refugee claimants, then others in Canada who are non-compliant with immigration law.
Not everyone with an enforceable removal order is at risk of deportation. As before the pandemic, those from countries or regions under an Administrative Deferral of Removal or a Temporary Suspension of Removal cannot be removed from Canada. The CBSA promised on November 30th that those who may be eligible for permanent residence under the "Guardian Angel" program – for refugee claimants who were employed in providing healthcare through the pandemic – would not face removal from Canada. This promise however is unclear, as despite the Federal Government announcing this program in August 2020 the details have yet to be finalized and published. Without clear program guidelines, the CBSA will not have a basis for staying the removals of individuals eligible for this program.
For many, there is a shared view that the CBSA has acted in haste. While there are more international flights and while there are vaccines on the horizon, the current reality is that many regions of Canada are under lockdown and that the number of people affected by the pandemic in Canada is soaring. While the Provincial Governments are telling individuals to again stay inside and avoid all unnecessary travel outside of one's community, the CBSA is requiring individuals to do the opposite. Aside from a goal of meeting operational soft targets, it is not at all clear why CBSA has acted at this time to re-start removals. What is clear is that these removals will mean a little less holiday cheer for friends and family members, in what has already been a very difficult year.
---
Erin C. Roth is a partner at Edelmann & Co. who practices immigration, citizenship, and refugee law. Her practice focuses on complex litigation, including addressing allegations for all areas of inadmissibility and multi-applicant challenges to the Federal Court. She is a regular speaker at immigration conferences provincially and nationally, represents the Immigration Bar (Canada Bar Association) at the Federal Courts Bench and Bar Liaison Committee meetings, and is an active volunteer through Access ProBono.