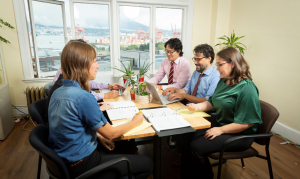 Immigration and Refugee Board
On June 19, 2020, the IRB announced a resumption of operations, including a resumption notice.
However, this notice does not apply to the Immigration Division or the Refugee Appeal Division.
The Refugee Appeal Division's limited resumption is explained here: Refugee Appeal Division: Gradual Return to Business, here: Practice Direction, and here: Communiqué.
The key dates are:
BY DATE
– June 15, 2020: mail and partial registry services resumed in the IRB's Vancouver Regional Office
– June 22, 2020: mail can be received at Montreal and Toronto
– June 29, 2020: partial registry services resume at Montreal and Toronto
– July 20, 2020: in-person hearings and full reception services resume in Vancouver
– August 3, 2020: in-person hearings and full reception services resume in Montreal and Toronto
Immigration, Refugees and Citizenship Canada
As of March 21, 2020, the Canadian government placed a 30-day restriction on most travel to Canada. Those restrictions have since been eased somewhat. For information on who is currently permitted to travel to Canada, please click here.
Health care
The BC government has expanded medical (MSP) coverage to all uninsured people for COVID-19 testing and treatment, regardless of immigration status, which means that all migrants in BC (including newly-landed permanent residents, temporary foreign workers, international students,
those who have been rendered undocumented and those who have been stuck here since the borders closed) will have vital access to COVID-19 related health care. For more information,
click here and here.
Employment matters
BC has introduced job-protected leave for employees who cannot report to work due to COVID-19. For more information, click here. Noncitizens whose ability to work has been negatively impacted by the pandemic may also qualify for financial assistance from the province. Click here
for more information. If you have employment related questions, the Migrant Workers Center is a great resource and is continuing to offer support and information by phone during the pandemic. To book an appointment, call 604-669-4482.
Community Services
SOS is continuing to support refugee claimants during the COVID pandemic. They are able to provide referrals for social assistance, banking, food banks, health services, employment programs, psychosocial trauma supports and more. To book an appointment, send an email to sosreception@sosbc.ca. Services are provided in a variety of different languages.
MCCBC (the Mennonite Central Committee of BC) is continuing to assist noncitizens remotely for purposes of applications for open work permits, B.C. Housing, health insurance, income
assistance, employment insurance (including COVID-19 related applications), and general orientation for those in need of resources. For assistance, email Teresa at teresafuller@mccbc.ca or call 778-867-3848. Services are provided in both Spanish and English.
Rainbow Refugee Society is running virtual drop-ins for refugees and refugee claimants every Sunday from 2-3:30 and every Wednesday from 7-8:30.
MOSAIC is running online Table Topics for refugee claimants on Wednesdays from 5:00 pm –6:00 pm from June 17thto July 29th, 2020. These online sessions will be hosted on Zoom (available on phone or computer). Clients can register and get the link to join the Zoom sessions by emailing refugeeclaimant@mosaicbc.org. The Table Topics include a wide variety of social discussion topics, creating new connections, improving spoken English and "meeting" new people.
General COVID-19 resources
City of Vancouver COVID-19 Multilingual resources:
Umbrella Multicultural Health Co-op has been translating updated information on basic recommendations of public health on op we translate updated information on basic recommendations of public health on COVID-19, so our community members have accessible information in their first language to stay safe.
For legal professionals who are looking for concise updates in regards to the closures of
courts, tribunals, and other immigration-related services, please click here.