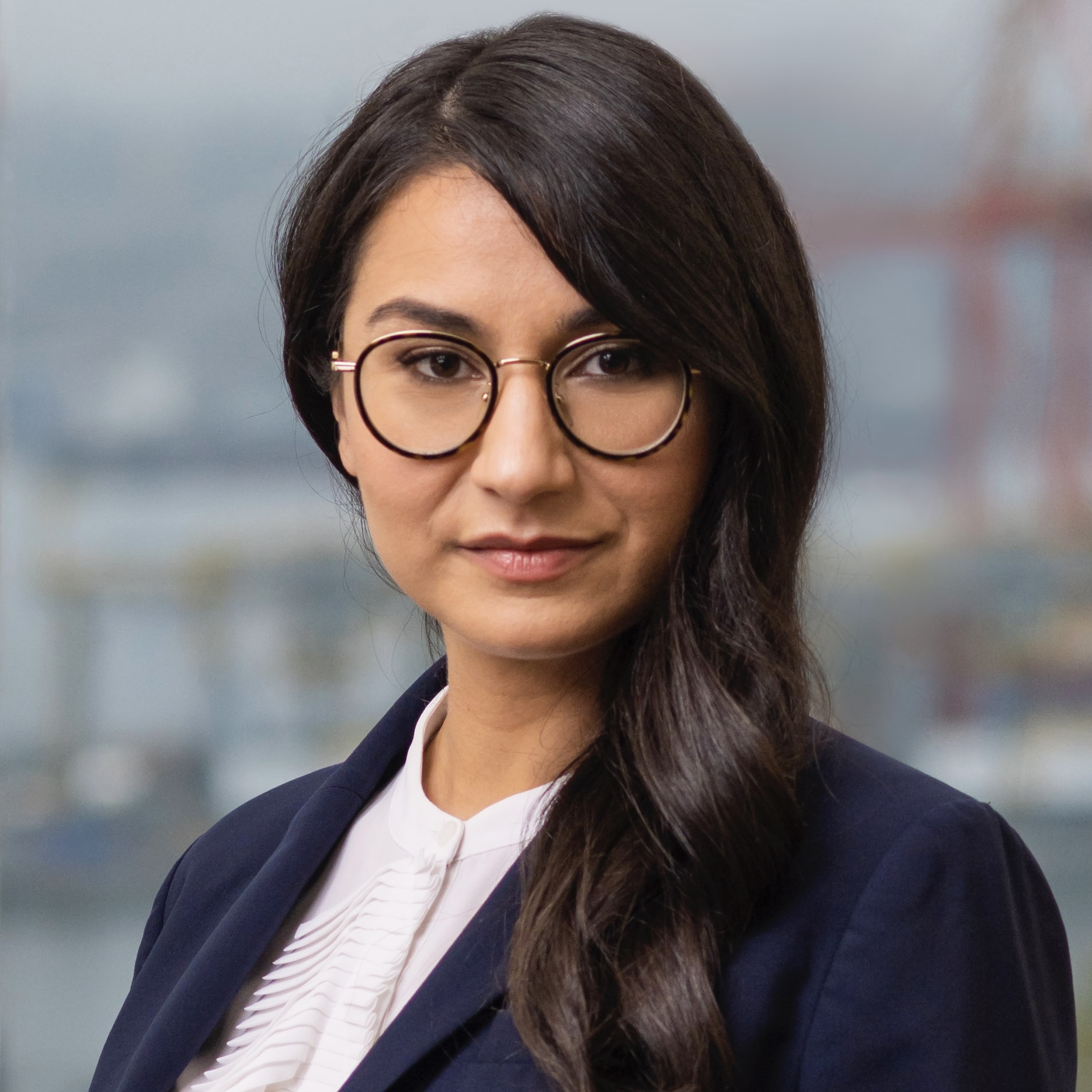 Sadaf Kashfi (pronouns: she/her) joined Edelmann and Co. in 2021 and is a licensed lawyer in the State of New York and the Province of British Columbia. She advises clients on complex issues concerning U.S. and Canadian immigration, criminal law, administrative law, and business compliance, including intracompany transfers, treaty traders, and investors.
She was born in Iran and grew up in Toronto. She graduated from McGill University with a Bachelor of Commerce, and then went on to complete a dual-Juris Doctor through the University of Hawai'i Richardson School of Law and Allard Law School.
Sadaf has a keen interest in international mobility and human rights. Prior to attending law school, she worked in international development. During law school, she clerked at the Pre-Trial Chamber of the Extraordinary Chambers for the Courts of Cambodia. Following graduation, she worked with an international criminal law advisory group and making submissions to the International Criminal Court. She went on to article and practice at an iconic criminal law firm in Vancouver before launching her U.S. and Canadian immigration law practice.